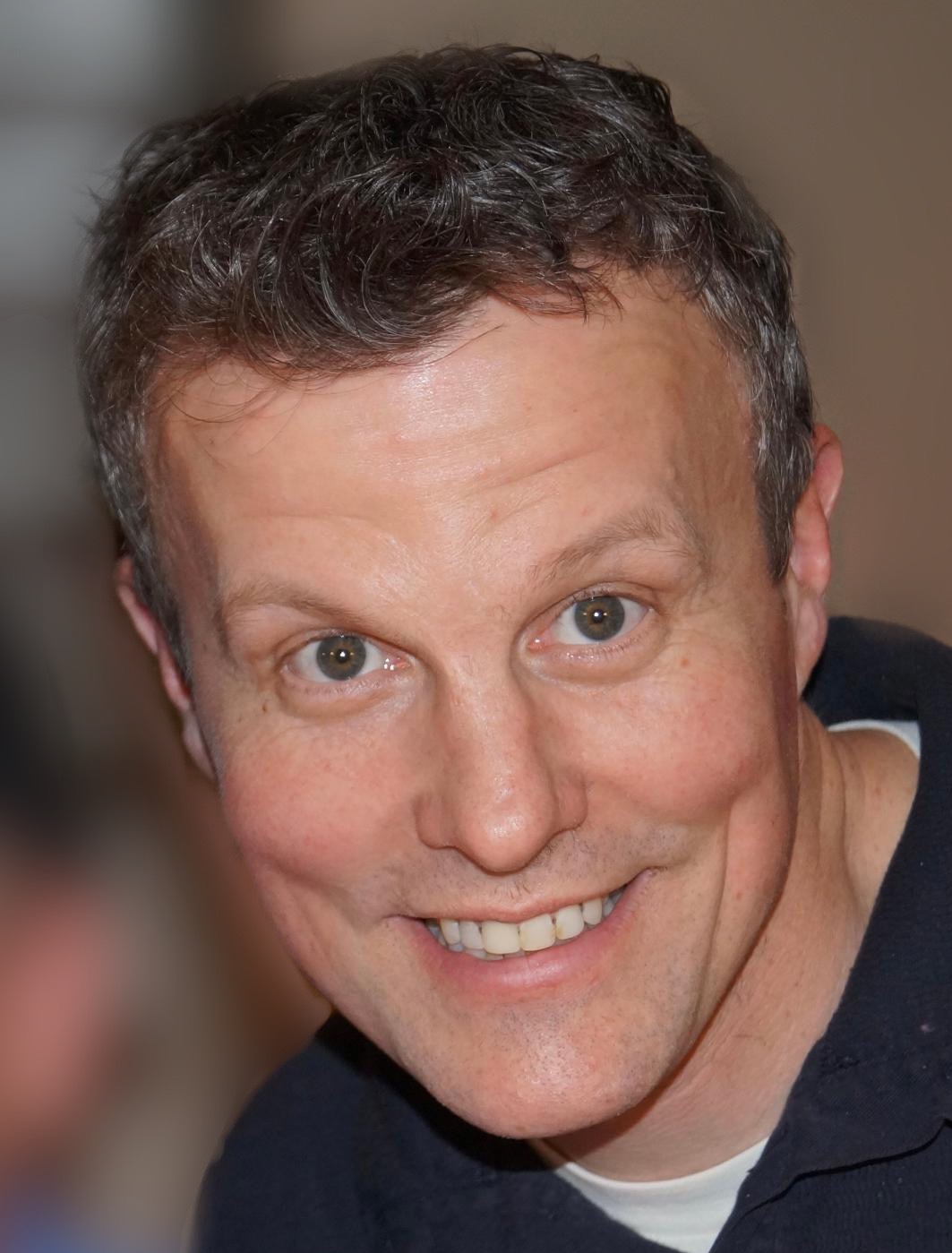 Mark Lawrence McLaughlin
McLaughlin, Mark Lawrence 1975 - 2021
Mark lived every day with bravery and courage beyond measure. Peacefully and surrounded by love, Mark passed away as the sun was preparing to rise on Saturday October 2nd 2021 at the age of 46. It is no coincidence that the name Mark means "Warlike", since that is the strength he has displayed through not only his journey, but his entire life. Mark leaves an immense hole in the hearts of his family and friends who were always entertained by his sense of humour, his love of random facts, his intense love of coffee, and his humble ways to show how he cared for others.
Mark was married to the love of his life, Jane (Pilsworth) for more than 24 beautiful years. Their love was beyond measure. His greatest accomplishments in his life were their two children, Gavin (21) and Marin (17). Nothing made him more proud than knowing that he had raised two strong, compassionate and "good people". Mark will be deeply missed by his parents, Gloria and Peter Ott, his sister Adrianna Ott (Matt) and his nephew, Hunter. He will also be greatly missed by his parents-in-law, Norm and June Pilsworth and his brother-in-law, Andrew Pilsworth (Natalia). He will hold a special place in the heart of his grandmother, Virginia McLaughlin, his grandparents Heather and Graeme Ott, as well as his many aunts, uncles, cousins and extended family. Mark is predeceased by his grandfather, John McLaughlin. He will be fondly remembered by his sweet fur-babies, Claire, Tony & Evie, his extensive group of friends & teammates and all those whom he greeted with his infectious grin, compassionate heart, and drive to succeed in all he does.
Mark was born on January 21, 1975 in Hamilton, Ontario and moved with his family to St. Catharines while in elementary school. He attended Denis Morris Catholic High School and studied at Brock University. Mark began building his extensive knowledge and expertise of the restaurant industry at the young age of 12 while in Toronto, and his drive to own his own restaurant came to life when he opened Sweets Cafe & Bistro with his mother over 10 years ago. His passion to bring recipes to life and his dedication to all those that he encountered in the cafe will fondly be remembered, and his quiche will remain legendary.
Mark had a passion for sports, going to the movies, enjoying homemade treats and watching his favourite shows. Nothing was better than watching his Raptors, Argos, and Pens, and he would often be found texting friends to share his excitement or disdain of their performance. Above all, was his love for watching his children engage in their sports, and he could quite often be found at the ice rink or on the field cheering them on. Mark loved playing soccer and brought his competitive drive and immense spirit to the field each week. He was known for his fierce competitive nature, pride for his family, and his never-ending DIY projects. The human connection that he shared so naturally, mixed with his unwavering spirit and quick wit was exemplified over this past year as he battled with immense courage and faith. He possessed a vibrant energy that will be cherished by all those that have crossed his path and he valiantly shared his journey, never allowing it to diminish his spirit and optimism. His positive outlook and uplifting messages have left a lasting impression on so many people.
A special thank you to Mark's "team" (as he called them) especially: Dr.Sahgal (Sunnybrook), Dr. Hansen (Princess Margaret), Dr. Prince, and Dr. Arvinte for the amazing care he received over the past 6 months of his life. He always said that his team gave him the best summer of his life and he couldn't ask for more. Warm thanks to the Hospice Team at the Hotel Dieu Shaver for their kindness in his final days, especially to Jody, Nikki and Murray. You took care of our guy with an open heart and soul.
The Welland Funeral Home is honoured to be entrusted with the funeral arrangements. Mark's family will receive relatives and friends at St. George's Anglican Church (83 Church Street, St Catharines) on Wednesday from 2:30 to 4:30 and 6 to 8 pm. Please click on the RSVP link through our website to schedule your attendance. If you do not have access to our website, please call the funeral home to schedule your attendance. Those who attend are required to wear a mask and follow social distancing guidelines. Lining up and cycling of guests will be managed by the funeral home staff both inside and outside of the church. A private family funeral service will be celebrated on Thursday at 11am. A live stream link will be available at https://youtu.be/BA6yjq0w7vk for those who would like to join us from home. Please go to the obituary in the Welland Funeral Home website to click on the link. A celebration of Mark's life will follow the funeral service on Thursday at 12:30 pm at the Grantham Lion's Hall in St Catharines. Everyone is welcome and COVID mandates will be in place. Proof of vaccination, along with masks and social distancing, will be required. The Lion's Hall staff will be screening guests at the door. As an expression of sympathy, donations to Sunnybrook Odette Cancer Centre in Mark's honour will be appreciated by the family. Please indicate that you would like your donation to go towards the CNS Research in honour of Mark McLaughlin in the designated field at https://donate.sunnybrook.ca/tribute.
"Heroes are made by the path they choose, not the powers they are graced with." Never. We lose our loved ones. They accompany us; they don't disappear from our lives. We are merely in different rooms. You have fought the good fight. You have kept the faith. Rest easy brave warrior.