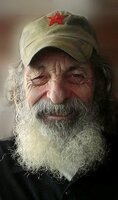 Serge Leon Joseph Lehouillier
It is with heavy hearts and much sadness that we announce the death of Serge Lehouillier on August 22, 2021 at the age of 72. Beloved partner of Beverley Chapman. Dearly loved father of Sandra Vander Veer and Joshua Lehouillier. He will be sadly missed by his grandson Alexander Lehouillier. Dear brother of Lisette Lehouillier, Marcel (Helen) Lehouillier, Donald (Rachelle) Lehouillier, Richard (Beth) Lehouillier, Carole Mercier (Jack Garand), Chantal (Ron) Tomiello, Denis Lehouillier and Jean Roch Lehouillier. Predeceased by his parents Robert and Lucille (née Harvey).
Serge lived life to the fullest on his own terms and with no regrets…he most certainly did it his way! He loved his family and his huge extended family of dear friends. He saw the inner beauty of everything and everyone he met, especially with his family and he was quick to forgive. Serge worked in Quebec, Ontario, Western Canada and Panama. He travelled intensively in Canada, U.S.A, Cuba and South America. Serge was generous to a fault with anyone less fortunate and always said: "I am far from rich, but I have enough to help others in need and less fortunate"
A Special thank you to Dr. Susini, Dr. Dooler, Palliative and Paramed Nurse Kim Gatt for all the care and support.
The family will receive relatives and friends at the WELLAND FUNERAL HOME 827 East Main Street, Welland on Wednesday, September 1, 2021, from 6 p.m. to 8 p.m. Please visit the Welland Funeral Home website under Serge's obituary, to schedule your attendance. A graveside service will take place a later date. Those that attend are required to wear a mask and follow social distancing guidelines. Lining-up and cycling of guests will be managed by the funeral home staff both indoors and outdoors. Donations to the Canadian Cancer Society would be appreciated by the family.